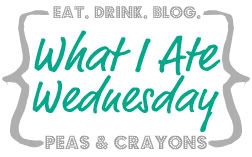 My good friend Jenny made this dish last year at our veggie meet up group's Halloween party.  Everyone, myself included, loved it!  So, I asked her for the recipe  so I could share it with you folks!
Jenny's recipe:
13-16 Oz Whole grain spaghetti noodles
1/2 cup soy sauce
1/2 cup creamy peanut butter
4 tbs rice wine vinegar ( or white vinegar)
2 tbs sesame oil
2-4 tbs Sriracha hot sauce
4 cups slaw mix (or bag of slaw mix)
6 green onions, sliced
4 tbs sesame seeds
In her recipe, she uses sriracha, but I just used some other Asian garlic hot sauce because I ran out of sriracha last week.  I also omitted the use of oil and added some broccoli, fresh ginger, water, and a little bit more rice vinegar.
Here is my tweaked version of her recipe.
Ingredients:
16 oz box of whole wheat linguine pasta
1/2 cup of liquid aminos
1/2 cup of organic creamy natural peanut butter
6 tablespoons of rice vinegar
6 tablespoons of water
4 tablespoons of Asian garlic hot sauce or sriracha (if you can't take the heat, this is still yummy without the hot sauce….I made my daughter's without it and it was delish!)
4 cups of slaw mix (mixture of shredded cabbage and carrots)
1.5 cups of broccoli (chopped )
6 green onions (diced)
6 tablespoons of sesame seeds
4 tablespoons of grated ginger (I used a cheese grater)
Directions:
Cook your noodles.
While your noodles are cooking, pour vinegar, peanut butter, liquid aminos, ginger, water, and hot sauce into your wok or large pan.
Simmer in low heat for a few minutes until the peanut butter is melted.
Then, add broccoli, green onions, and slaw mix.
Mix together with the sauce then add linguine noodles.
Mix some more!
Serve and enjoy!
Update: July 2012
I decided to add sprouts, Gardein Scallopini, and tomatoes to the dish…so delicious!!!!